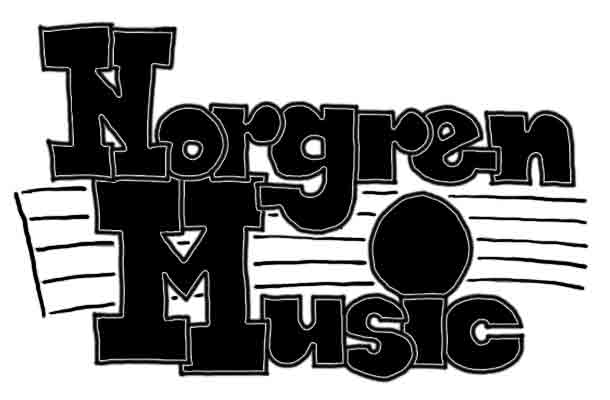 Bosse tells the story...
The early years
It all began when my parents enrolled me in the Local Music School when I was eight years old. The first semester, I didn't play any proper instrument. We did little rythmical excercises and I still remember the small rice-filled tin jar I used as a Maracca.

The next step was a test to check my ear for music. They told me that I should play the violin. Which I guess was a good result. However, luckily enough, I told them I wanted to play the piano. And piano it was...

My parents bought me a grotesquely heavy upright, with a cast-iron soundboard. It weighed like a grand and sounded like one. I sat there, practicing my weekly homework. My first teacher was the archetype for a dull piano teacher. I was on the verge on giving up when she was replaced by a Frenchman, Yves Mondain. He was a painter who couldn't make a living from his art. So he took piano teaching as a bread job. And what a job he did...

Yves actually was the one who taught me how to play music by ear. He sat down and played a number, often a blues improvisation. He then showed me and the guy I shared lessons with how to do it. We never got any sheet music but more like a sketch showing how he saw the music. One of the big regrets in life, I didn't save any of these little pieces of art. We went home and tried to play our version of what he had played for us. All of a sudden, I could improvise and listen to songs and play them, just like that!

A few years later, Yves had a mental breakdown and disappeared from the Local Music School scene. And I was back with another archetypical, dull piano teacher. And sixteen years old, I quit the lessons. That's when i

really

started to play.

Champion Jack Dupree and Otis Spann were blues guys I listened to and was inspired by. A little later, Keith Jarrett became a big idol. But what had me absolutely blown away was the first Mahavishnu Orchestra album, 'The Inner Mounting Flame', released in 1971. On it was Jan Hammer and when the next Mahavishnu album, 'Birds of Fire' was released early 1973, he played the MiniMoog. The same year, Hammer appeared on Billy Cobham's 'Spectrum' album. In my opinion, still the best fusion album ever made. In 1975, I borrowed money from my mother and bought my first MiniMoog. I went straight home, plugged it in and put 'Stratus' from the 'Spectrum' album on the stereo, full blast, and tried to imitate what Jan Hammer did.
The touring years
In the spring of 1977, I became part of Monica Törnell's New Band. We toured all over Sweden for the next few years and recorded two albums in Monica's name. On the first one, 'Jag är som jag är', we recorded a song that I wrote, 'Svensk Sås'. It's a salsa number which I originally named 'Salsa Sueca'. Since the entire album was in Swedish, Monica insisted the song title was also in Swedish. Hence, 'Svensk Sås'.

In the beginning of 1980, we finally had to quit touring with Monica. She was pregnant with her second son and when the birth got close, it was impossible to go on gigging. A few of the best years of my life came to an end. During that summer, the rest of the band toured with Anders 'Captain Zoom' Linder, and another few best months were added to my life. A fantastic person and musician! I don't think I've ever laughed as much on stage as I did with Anders. A few times, I was lying over my Rhodes piano, laughing, that's how funny he was.

I also did a few studio and live gigs with other artists during 1980. Göran Fristorp, Roffe Wikström, Totte Wallin, Kenta, Kaj Hansson to mention a few. But then, in the Fall of '80, there I was with the question, what to do with my life? Start playing in a dance band and slowly (or rapidly) going crazy? Or having music as a hobby and get a proper job? I chose the latter, became a cop and continued playing, both alone in my home studio and with others. Different cover bands, keeping a low profile and generally enjoying myself.
The present - the Norwegian and US connections
You can read about these fantastic turns of fate under the link 'original music' and the section about my tune 'Svensk sås'!
The present - new inspiration

It's no exaggeration that I was very inspired when Terje Olsen recorded my tune 'Svensk sås'. I began spending more time in my studio and also started to play with a couple of cover bands. Apart from playing music, I also write novels. Being a former Detective Superintendent, it may not come as a big surprise that I write crime fiction... in one of them, when I talked a little about writing, I wrote that for me, there's no such thing as the mythical 'divine inspiration' that suddenly strikes from above. It's all about hard work. I phrased it as, 'the more I write, the more I write'. Meaning that I have to sit down frequently at the computer, writing. And the more I write, the more text is generated.
I believe the same thing applies to writing music. If I sit down at the piano or with the bass, just doodling around on the keyboard or trying to find a good bass groove, quite often I find that a song has landed in my head and in my hands. So, one way of explaining it is that hard work leads to inspiration.

Well, there are other ways to get inspired: If I get flooded with music, as I was with Salsa music on Cuba a few years ago, a song can suddenly land in my head. When that happens, I'd better be close to a keyboard and play the music, to get a muscle memory. Because if I don't, there's a very big risk that the song is gone the next morning. Nowadays, I have a small iRig keyboard that I can use with my iPhone or iPad. The keyboard is so small that I can bring it in my suitcase or even overnight bag.